Picture: Farm Lotus Oils is Situated on
We believe in the scientic evidence that shows Global warming is a threat to our planet, as a consequence we are mindful of the need to take an active and genuine approach to sustainability.
We strive to manage an ongoing commitment to follow sustainable habits and methods of working.
To achieve our goals, we have created a Lotus Oils
Limited Sustainability Policy which is a work in progress and described below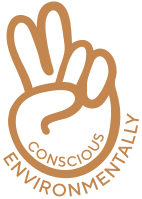 Our sustainability policy
We ensure that we meet all relevant legal requirements; this has helped us in our goal to reduce our ecological & carbon
footprint on the world.
We use the following 5 steps towards sustainability. We also encourage our workers and suppliers to follow these:
How we put these steps into practice
The Directors of Lotus Oils Ltd are following the steps of sustainability.
We are aware of the ecological footprint we are creating and therefore we have set in motion steps to reduce
them. Also, we are striving to create a viable business at the same time as reducing our Ecological footprint.